Organic Chocolate Syrup, Coffee Syrups, and Cacao Powder
The Perfect Line Up for Your Coffee Shop or Restaurant
You wouldn't serve Filet Mignon with boxed wine and a bag of airline crackers, right? Of course not. Then don't be just as silly and serve organic, fair trade, direct trade, single-origin, bird-friendly coffee with commodity chocolate sauces and coffee syrups from old Brand X.
Holy Kakow doesn't cut corners. We use only the best quality, responsibly sourced ingredients. Period. Our products are intended to be paired with fantastic espressos, and the end result is a superior beverage for your customer. The proof is in the pudding, and we're sure that you will agree after sampling our goods.
Coffee Roasters, Cafes, Restaurants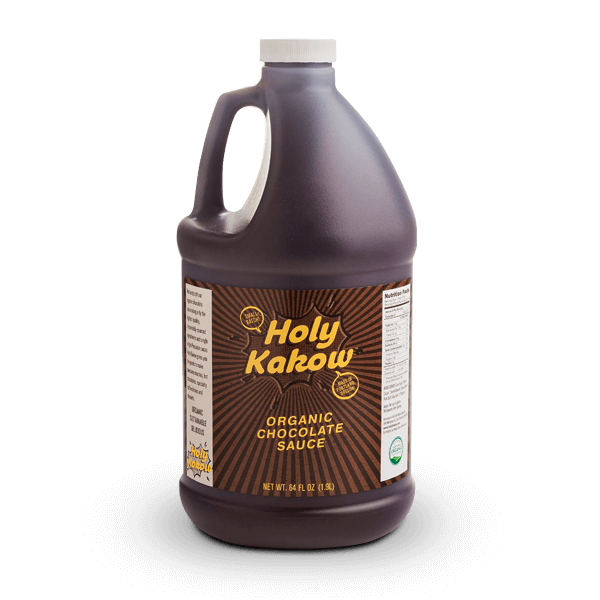 Organic Chocolate Sauce
You have scoured the globe in search of prized coffee beans. Now let us complement your perfect espresso. Heirloom single-origin cacao and rich Colombian sugar pair perfectly. Holy Kakow gives you the chocolate goods to make mind-blowing mochas, hot chocolates, and desserts.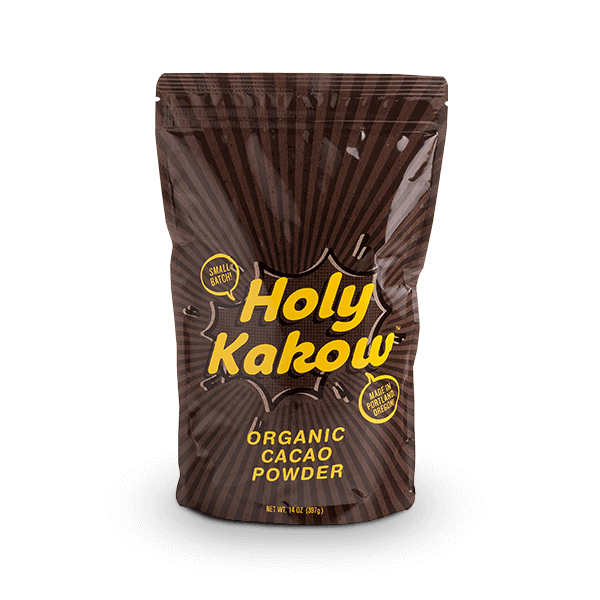 Organic Cacao Powder
Single-origin Peruvian cacao beans are sought out to make this unique cacao powder. Non-alkalized to retain the intrinsic flavors of beautiful heirloom cacao beans. This delicious organic cacao powder is sure to elevate any recipe calling for cacao or cocoa (pssst, these two are the same thing).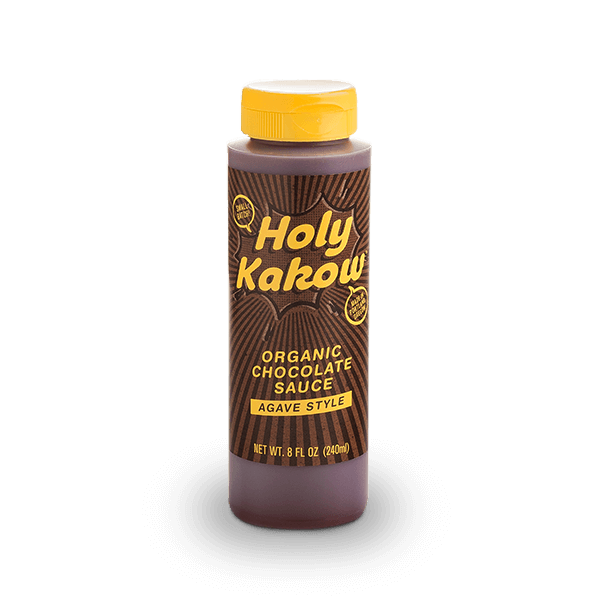 Organic Chocolate Sauce – Agave Style
Make heavenly hot chocolates, cold chocolates and smoothies. Use as a topping for desserts, ice cream, pancakes, waffles, yogurt or morning oatmeal. Make a peanut butter-chocolate-banana sandwich or just guzzle straight from the bottle (We sort of love this stuff). Peruvian cacao, agave nectar, and other healthy ingredients are mixed together to create an organic chocolate sauce for every day.
Ready to Elevate Your Products?
Holy Kakow makes it super easy to get setup with a wholesale account. Give us a call.  Shoot us an email.  Or simply submit a wholesale inquiry from our wholesale page. It doesn't matter which route you choose. Just contact us now and we will assist in getting you set up with your first order. Looking forward to hearing from you!