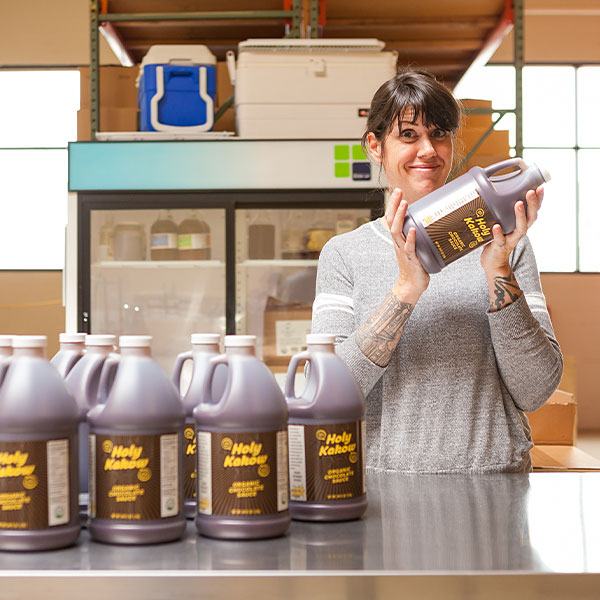 Got a quick question or bold statement?
Don't be shy.  Send us a message and we'll be sure to get back to you real soon: [email protected]
Place a Wholesale order:
Ship to your HOME:
What?! There are no coffee shops or grocery stores offering Holy Kakow in your area? Tragic. Don't fret, Holy Kakow is currently rectifying this situation.
In the meantime, buy some Holy Kakow online for your home.
Drop Us a Line!
Are you ready to place a wholesale order for organic chocolate sauce? Curious to test some samples with your espresso? Or do you have a few questions prior to getting setup with a Holy Kakow Wholesale account?
The Holy Kakow team is super friendly and hyper responsive to your needs. Please get in touch. We would love to begin working together and provide you with the best organic chocolate sauces and latte syrups for your business and your customers.