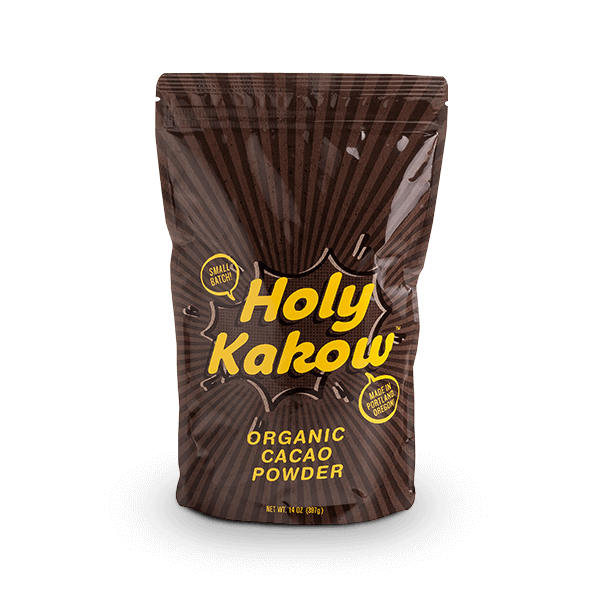 Despite popular opinion, cacao powder does not grow on rainbows nor is it made from unicorns.  We still feel that our organic cacao powder is magical, but truth be told cacao grows on trees….inside a fruit…..and it's a seed, but we call it a bean for some strange reason.  All of that being said, Holy Kakow has found some crazy-delicious heirloom cacao with mild fruity notes and some serious nutty flavors.  Not all cacao is created equal, and we've worked hard to provide you with an unrivaled organic cacao powder that should excite your taste buds.
Versatile and Delicious
Sure, if you're gonna make some brownies or bake a cake then you could buy any old musty cacao powder off the shelf that was typically sourced from wherever cacao beans could be purchased cheaply that particular year ………….orrrrrrr you could blow the minds of your friends and family by making those brownies with a rich, velvety Peruvian organic cacao powder from your friends at Holy Kakow.  We hope that you love your friends and family, and we trust that you'll make the right choice (it's Holy Kakow).
Ready to Elevate Your Products?
Holy Kakow makes it super easy to get setup with a wholesale account. Give us a call.  Shoot us an email.  Or simply submit a wholesale inquiry from our wholesale page. It doesn't matter which route you choose. Just contact us now and we will assist in getting you set up with your first order. Looking forward to hearing from you!